Choosing A Multi-Surface Series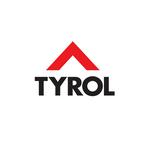 Updated by Tyrol Support
DRIVE V, STRIKER PRO V & VOLLEY V SERIES
These series offer the same comfort, durability, and breathability. The Striker Pro V series and Drive V series provide advanced players with a medial side Power Clip and an exterior Heel Counter for enhanced stability and support. The Power Clip is the name of the specialized rubber toe bumper that also moves up the medial side of the shoe. This adds support while stepping into your shot and gives "toe-draggers" more support at the toe and medial side of the shoe. The exterior heel counter combined with an additional eyelet for lacing provides optimal support and alignment for the foot and ankle. The only differences between the Drive V series and the Striker Pro V series are the patterns and colours.
The Volley V series doesn't include the Power Clip or Heel Counter. It features a lacing pattern called a "U Throat," which differs from the "blucher" lacing pattern on the Pro Striker V and Drive V series. The Volley V lacing pattern offers a tighter and more narrow fit.
VELOCITY V SERIES
The Velocity V series has the same features as the Drive V and Striker Pro V. However, the Velocity V has a seamless knitted upper which makes the shoe 20% lighter. The one-piece knitted upper on the Velocity V Series has a more snug fit. Consider ordering the same size as an athletic shoe from the USA.