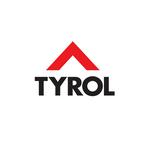 Updated by Tyrol Support
Since our Drive V and Striker Pro V series do fit large, because of toe box width and toe height, we generally recommend going down one-half size from that which is usually worn by other widely known athletic brands. For example, if you wear a size 10 in an athletic shoe from USA athletic branded shoes, we would suggest you order size 9.5 in our footwear.
The one-piece knitted upper on the Velocity V Series has a more snug fit. Consider ordering the same size as an athletic shoe from the USA.
We do recommend that you allow for liberal toe movement in your shoes. If your toe is pushing the interior toe box, the shoe is too small, and you are susceptible to toe injury when playing pickleball.
Sizing recommendations can vary based on several factors unique to each individual, including foot shape, arch height, and personal preferences for fit and comfort. Unfortunately, when we aren't able to fit you in person, we can only do our best to recommend a size based on the information available to us. Please make sure to check out our Return Policy before purchasing.