How Do I Return My Shoes?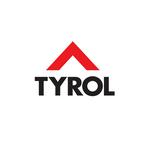 Updated by Tyrol Support
Our products can be returned within 30 days of the original purchase of the product. To be eligible for a return, please make sure that:
The product was purchased in the last 30 days
The product is in its original packaging
The product isn't used or damaged
You have the receipt or proof of purchase
Products that do not meet these criteria will not be considered for return.
Shipping charges incurred in connection with the return of a product are non-refundable.
You are responsible for paying the costs of shipping, as well as the risk of loss or damage to the product during shipping — both, too, and from Tyrol Pickleball.
Please contact us for return or exchange instructions
By email: returns@tyrolpickleball.com