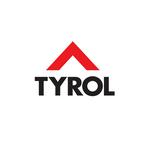 Updated by Tyrol Support
Indoor Series (STRIKER PRO, RALLY & VOLLEY)
Our indoor shoes are designed with a wave pattern on the outsole to increase performance and are non-marking. The outsole is designed with a softer rubber compound to provide traction and grip on smooth and slippery indoor surfaces, including wood parquet gymnasium floors, tiled floors, and smooth concrete floors used in indoor arenas. However, they aren't recommended for outdoor silica grit treated surfaces because it is similar to playing on sandpaper and will wear down outsoles quickly. Therefore, it is recommended to own both indoor and outdoor shoes.
Multi-Surface (DRIVE V, STRIKER PRO V, VOLLEY V & VELOCITY V)
Our high-durability construction and Vibram sole are designed specifically for outdoor surfaces. Vibram is the world leader in rubber outsole manufacturing and they partner with premium brands as a component supplier. Vibram designs rubber compounds specific to footwear company needs. They have formulated an X Abrade compound specific to use on outdoor playing surfaces such as painted silica grit treated pickleball courts. We have collaborated with Vibram on our outsole design to ensure performance grip, stability, and durability. However, the Vibram outsoles have a harder rubber compound and it may wear longer but does not often offer the traction desired for indoor surfaces. Therefore, it is recommended to own both indoor and outdoor shoes.